Current Seasonal and Year Around Specials



This is a list of all the Current Seasonal Specials offered by Cielo Vista Vacation Properties. They are arranged by season. Just click on any season to review that seasons list. If you're still not sure, you are welcome to enquire about the any offer or special for any property. For more details on a specific special go to our Specials Page and review the ones you are interested in. Then go to your favorite property on the Property page to see if it applies to your choice or choices

Spring Specials - As the weather turns from cold and snowy our thoughts turn to activities in the great outdoors and we have the right Vacation Specials to start your spring out right. It's your choice. Stay
home and clean or leave the cleaning to US.
---

Summer Specials - We traditional don't have any offers or specials during the summer because our home are in such high demand and are booked out in the summer well in advance. But in the rare case you find an open property it never hurts to ask. Oh, I almost forgot, some of the Year Around Specials may apply!

---

Fall Specials - This time of year in the Rockies and Leadville in particular has the most gorgeous weather of all. Clear,crisp blue skies and the turning aspen are a sight to behold. The crowds and RVs are on there way down while you're are on your way up, Literally. Check out the first Special and you will see what I mean.
---

Winter Specials - Anyone that has ever stayed in the Rockies during the winter knows it is one of the most unique times of year. The outdoor activities actually increase with cold in the air and snow on the ground and our Specials
reflect that. From skiing to snowshoeing to snowmobiling it's all about unique outdoor fun and activities.
---

Year Around Specials


All the offerers described here are good through the year or a years period of time. Each one offers a unique way to pay less and still receive the benefits of a great Leadville Rental Home
Returning Guest Rollback Pricing Code-(RGRP2014)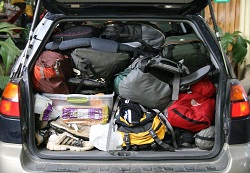 It's been a while since you, your family, or group has stayed with us and a lot has change. We have a new website host so we can offer better service and quality of stay to all vacationers. Come back up to Leadville in the next year and experience the difference. We are offering returning guest rollback pricing on your 2016 -2017 vacation booking because we appreciate your business. First take a look at our new website host, www.cielovistavacationproperties.com. It has comprehensive list of awesome activities and exceptional events in any season or time of year for your enjoyment. Choose the right time of year that matches your style of fun and book our vacation rental home. Place the offer code in and receive a 10% discount off our current prices. Stay one night longer than your last visit and we will make it 15% off your rental cost. We have also added new services like vacation and property damage insurance. Now you can protect your vacation from unforeseen circumstances and accidental damage for a small fee and you will not have to worry about a large security deposit. This offer is valid during "Peak Seasons" and for returning customers only! We're giving you "First Choice" because we value your business. Hurry and book the same great home today before your special time of year is booked up. This offer is not valid with any other offers.
---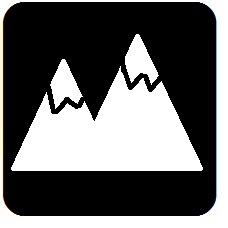 Two Peaks Code-(TP241)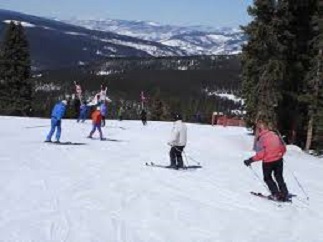 The gig is finally up! For years "Native Coloradans" have hit the slopes at all the Major Resorts without incurring high lodging costs by driving several hours back and forth to ski. Now you can enjoy some of that privilege by staying in Leadville, driving short distances, and saving a ton of money!

There are two peak seasons for lodging in the Colorado Rockies, "Peak Ski Season" and "Peak Summer Season". Unfortunately if you stay at one of the more popular resorts the cost for a week is expensive. The average lodging cost during the "Peak Ski Season" for 6 people, 6 days is $3,500 and up at Vail, Beaver Creek, Copper Mountain, Breckenridge, and Keystone.


Fortunately, Cielo Vista Properties offers a more value oriented alternative. For the same price of $3,500 you can stay with us in Leadville during both "Peak Seasons". That's right, 2 different weeks, both during Peak Seasons at the same price as one week in the other I-70 corridor resorts. Just place in the code when booking and pick any 2 weeks.

Need a little more nudging. Leadville has its own ski resort, Ski COOPER, family friendly with a Nordic Center and Snowcat skiing. Most of the Big Boys don't have that combination and it's just 20 minutes from town. Not to mention the other outdoor activities like tubing, sledding, and ice skating for the kids. Plus there is endless amount of trails to snowmobile and snowshoe on. And because we are centrally located you can drive an hour or less to reach the rest. Copper Mountain is only 20 minutes away. So you can still ski at the larger resort at half the lodging cost!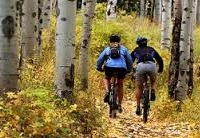 Still not convinced! Most of us just don't have the time to take 2 weeks off that close to each other. We will let you use the second week anytime in a year period. So come up in February and save the second week for the next December. All for the same price as one week at the other listed resorts.

Still can't swing it? Okay, then come up in the "Peak Ski Season" for half the average rate of the other, $1,750. Now you can take the money you save, buy a faux fur and drag it on the ground as you depart your rented limo at Vail or Beaver Creek. If you want to see Glitz and Glamor, you might as well be the one wearing it. And it will look so good on you, "Darling".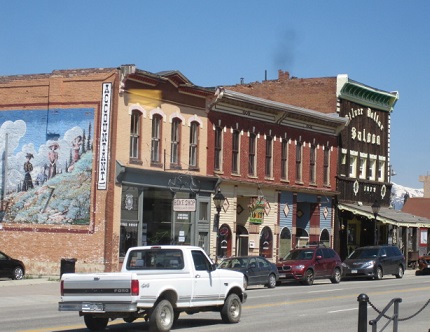 Finally, keep in mind that Leadville is not a resort but an old Victorian Style Western Mining Town that has more access to outdoor activities that any of the other resorts and includes Historic Steam Train rides, an Opera House, the two tallest mountains in the entire Rocky Mountain Range, and Natural Scenic beauty the others can only wish they had. So book today to take advantage of this Great Deal.

Ski the Heart of the Rockies from Leadville for less than ½ the lodging cost at Beaver Creek, Vail, Copper Mtn., Breckenridge, or Keystone if you book during the "Peak Winter Season" even during the Holidays!
---

Double Wooden Nickel Discount No Code Needed
Receive 2 Wooden Nickels at the end of you stay. Keep one and redeem for a "Double Nickle" Discount, 10% off the rental rate, on your next visit. Pass along the second "Nickel" to a friend or neighbor so they can share in your good fortune. Then when your friends or neighbor uses their wooden nickel, they will receive the same 10% off. Sound Good? Now, for the "Double Nickel" part. If your friends and or neighbors uses their nickel and then you book for the second time your double nickel doubles the discount to 20%. So make sure you come back after they stay!
---

We Match Em Code-(WME46)
When Cielo Vista Vacation Properties says, "Elevate Your Vacation! 10,152', We mean it. Our accommodation are second to none! In the rare case that you believe you have found a Vacation Rental Home on VRBO in Leadville that has equally comparable accommodations and is priced less, We will match their price. Here are the Accommodations:4-6 Occupants, 4-6 Days, private home, off street parking, covered deck, steam sauna, garage, uncovered deck, 3 bedrooms, mountain views, 2.5 baths, gas, fire pit & grill, and city views. Monthly and Holiday restrictions apply. Can't be used with other discounts. Just place the code in the code box at the time of booking to "Elevate Your Vacation!" 10,152'
---
Kids Zip-Line May



Stay with us in May and we will pay for a ride on a zip line ride for one child, a $100 value. They will ride a zip line over the train tracks and trees with stunning views of the Rocky Mountain. Their are some age and weight restriction so call ahead and make your appointment at Top of the Rockies Zip Line. Your child will talk about this vacation for for the rest of their lives. After seeing the little one fly with easy you might want to give it a whirl. Strap on a GO PRO camera and capture the entire exhilarating moments. It's an experience you both can share.
---