Elevate Your Leadville Vacation
Heavenly Views
It doesn't
matter w
h
at
direction from whenc
e you came, the last 20 to 35 miles of your journey into the "Heart of the Rockies" to your Rocky Mountain vacation rental home is filled with jaw dropping views of the Rocky Mountains. Each direction travels on Colorado State designated "Scenic Byways" over mountain passes, by rivers, National Forest, federally designated Wilderness Areas or by a new National Monument, "Browns Canyon". All 3 traditional approaches into the town of Leadville in Colorado offer "Cielo Vistas", or "Heavenly Views" of the 2 tallest mountains in the entire Rocky Mountain Range and the Continental Divide, Hence the name, "Cielo Vista Vacation Properties". Come and stay in one of our vacation rental homes in Leadville and witness the Grandeur of the Rocky Mountains and see the Cielo Vistas for yourself.
The Journey into Leadville
Your Rocky Mountain vacation destination can be accessed off of Interstate 70, just 90 miles west, southwest of Denver or the east from Grand Junction. You drive south on US 91 off the interstate from Denver or south on US 24 from Grand Junction from the interstate, both are nationally and state recognized scenic byways. There is another alternative scenic route from Denver on Us 285 that drops out on US 24 in Buena Vista which is 35 miles south of Leadville. This drive follows the Arkansas River up to the headwaters which originates in Leadville and by the Collegiate Peaks of the Sawatch Range, Mt. Harvard, Mt. Princeton, Mt. Yale, Mt Columbia, and Mt. Oxford all of which are 14,ooo+ feet. There are 21 fourteeners in and around the Victorian town of Leadville, Colorado and 13 of them are the tallest in the entire Rocky Mountain Range. Follow this website to the "Property Page" to learn more about a Rocky Mountain Vacation.
Leadville Vacation Homes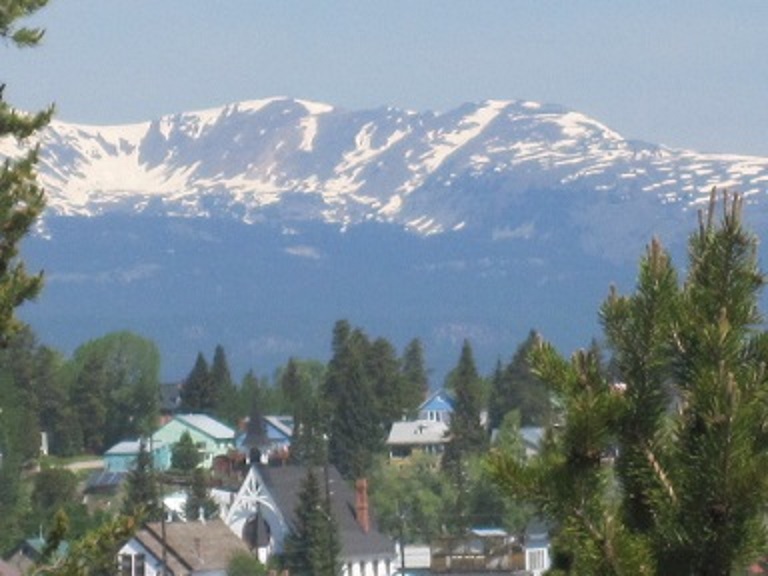 All of our vacation rentals are popular destination for history buffs, golfers, endurance athletes, skiers, and other outdoor enthusiasts who prefer quiet hometown western warmth. In the mid to late 1800's, Leadville dominated the western culture and history by mining Gold and Silver. Most of our Leadville vacation rentals are located in and around town and conveniently near hiking trails, historical sites, or other outdoor activities. For example, our backcountry yurt, Cielo Vista Yurt sits on 18 acres once called, Colonel Duggan's mining claim, complete with all the "Glory Holes" to prove it. Golfers and skiers enjoy staying in our beautiful homes because they are a few minutes away from Leadville's own Mt. Massive Goff Course and Ski Cooper ski area. In fact, endurance athletes and outdoor enthusiasts alike can train, run, hike, and bike the courses and trails used in the Leadville Race series located on both sides of the vacation homes. And the seclude Mt. Yurt rental above Turquoise Lake has the "Race across the Sky" trail run across the property. For more information about Museums, Historical sites, activities, and events that Leadville has to offer, please visit the activity pages on this site. Then request a quote for availability and pricing.
Three easy Steps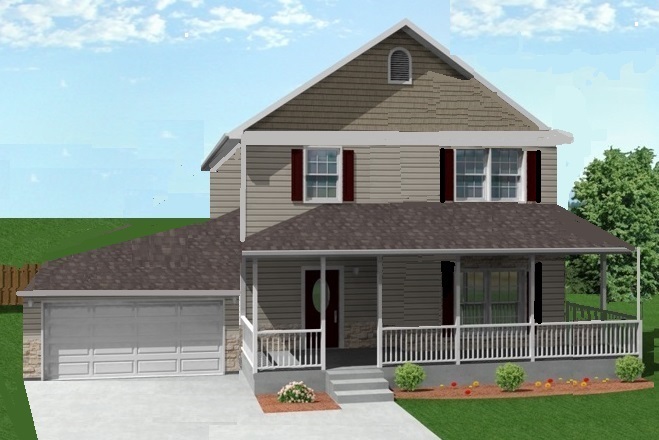 Start with the "Property Page" and review all the excellent accommodations offered by each home. All our vacation rental homes have fully equipped kitchens and laundry with modern day appliances, 3 very comfortable bedrooms for 6 to 8 family members or friends, a private wrap around deck complete with a steam sauna, and a large private garage to park and unload in during season weather with safe storage area for all your outdoor gear like skies, kayaks, and bikes. Now check out the "Activities and Event" pages for all the exciting things to do in and around Leadville and when they occur. Some are seasonal like rafting and skiing. Finally, check availability, and receive a quote. It's that easy to book one of the most uniquely western vacation destination and outdoor driven vacations in America. With all of this at an affordable family price even during peak season, everyone in you party will want to return, including the kids. We hope you choose Cielo Vista Vacation Properties to stay in and enjoy the Rocky Mountains and we would love to see you soon. Flat land is for Farming. "Elevate Your Vacation to 10,152'!"