Leadville, Colorado for History Buffs



Abe Lee Strikes Gold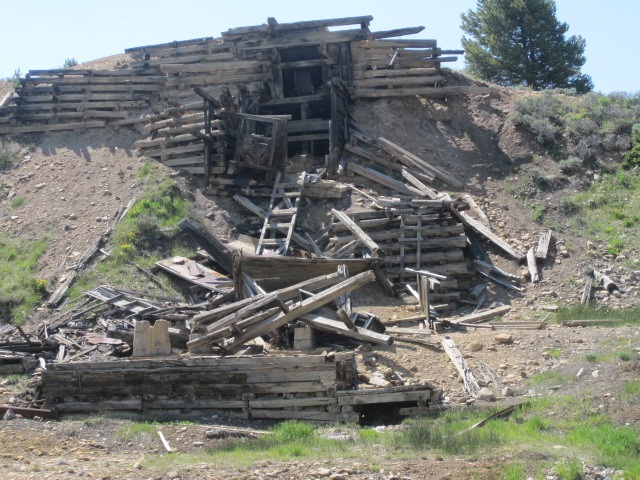 When you visit Leadville today, History buffs, outdoor enthusiast, and vacationers alike find authentic western history, awesome outdoor activities, and great Leadville vacation homes to relax in. Some of Cielo Vista Vacation Properties are located at the mouth of and overlook California Gulch, the same one where Abe Lee struck Gold and Silver. Around 1858, the Colorado Gold Rush was on and prospectors were pouring into the state from California because there is gold in them there hills. One such prospector, Abe Lee tramps into Leadville from the California gold fields. In April 1860, he strikes placer Gold just south east of town in California Gulch and a new mining town sprung up called Oro City. That first summer yielded over $2 million gold from California and Iowa Gulches. But in just a few years the major portion of the Gold was mined out and Leadville was headed into a Bust. Go to our property page for cost and accommodations. Also visit or activities page for more information about Leadville's 5 museums.
The Boom and Bust of Silver
Then in 1874 an assay was completed on the heavy black sands that impeded the miners from recovering the Gold. The assay found that the lead mineral, cerussite, carried a high content of silver. The Colorado Silver Boom was on and Leadville was back in the good graces of the "Mining Gods". For the next 20 years miners extract out of hard rock the veins of Silver. Then just before the turn of the century it all comes to a screeching halt as the gold and silver are tapped out and Leadville goes Bust again.
The National Mining Hall of Fame and Museum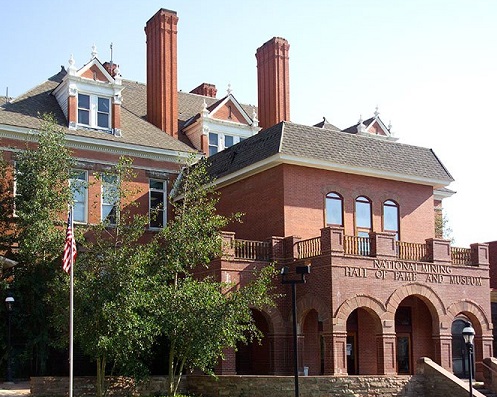 Today, history buffs from around the world come to Leadville to visit The National Mining Hall of Fame and Museum. Dubbed the "Smithsonian of the Rockies" the museum pays tribute to the men and women who played a role in harvesting America's natural resources. The admissions are affordable and well worth the price. Some of those vacationers stay in Leadville vacation homes provided by Cielo Vista Vacation Properties. Centrally located in town and minutes from the Mining Museum and others. Look on our 'Property" Page for more information about accommodations for Leadville Colorado History Buffs.

Authentic Western History, The Rich and Infamous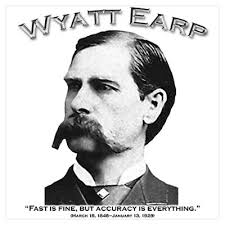 Leadville, Colorado was founded in 1874 and built as a Victorian mountain town with the mining of large gold and silver deposits that sustained the town for over 50 years. The lure of striking it rich attracted all walks of life such as J.P. Morgan, J.D. Rockefeller, Andrew Carnegie, Susan B. Anthony and five American Presidents. Flip that Morgan Silver Dollar coin over and you have Doc Holiday, Wyatt Earp, Texas Jack Omohundro, Wild Bill Cody, and Molly Brown. Not to mention lightning striking twice with Abe Lee, the man who found both the gold and silver strike in the same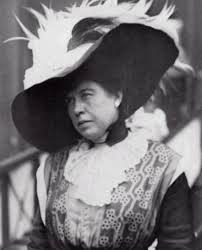 location, California Gulch. Doc had his last shoot out in the streets of Leadville and Wyatt shot a marble off the bar in the Pastime Saloon, which is still open to this day. It was for, "All the Marbles". And Susan, well, she ended up on a coin. The others just got rich or famous, or both. Today, most of the original building still stand, some with names like Rockefeller
and Carnegie embossed on the front of them. Mining still supports the town. Molybdenum is the gold and silver of today and the locals and visitors still belly up to the same bar that Wyatt used to frequent. Come stay in one of our vacation homes in Leadville and experience this great destination for history buffs, golfers, endurance athletes, skiers, and outdoor enthusiast. Our 3 bedroom, 2 ½ bathe homes are perfect for weekly vacations for family, friends and small groups. Request a quote and we hope to see you soon.


The Mining of Ice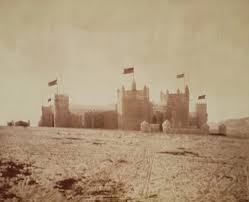 During the winter months, mountain towns in the Colorado Rockies host various winter celebrations and festivals. Most include ice sculptures that draw in people from around the world. Gorgeous pieces of art work towering to the beautiful rocky mountain skies. In 1895, one town decided to build a palace out of ice as an attraction to raise money for their suffering town. The gold and silver had played out and people were leaving in droves. So they started construction on the "Crystal Palace". It was made out of 5000 tons of ice and stood 90' high on 5 acres of land. Inside was large enough for a ballroom, dance floor, carousel, restaurant, and an ice skating rink. It took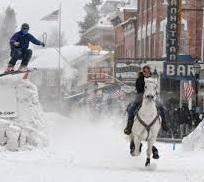 36 days to construct and opened January 1st, 1896. Three different rail lines, the same ones used for hauling ore, brought in people from all over. They held races and competitions like hockey, speed skating, and bicycling. It stood for 3 months before it started to melt. The last event was held on May Day. Today, Leadville celebrates its Winter Carnival in March with traditional events like skiing, ice skating, Skijoring, sledding and yes, mountain bike races. Every year the locals pay homage to the "Largest Ice Palace" by celebrating their history. Visit The Heritage Museum in Leadville on your vacation. There is a scaled down model on display along with 10th Mountain memorabilia, an assay office, and Victorian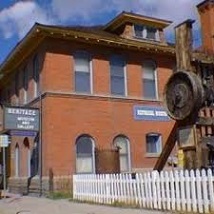 period furnishing of Leadville located inside. You can enjoy learning western history while vacationing in one of our vacation rental homes for a week in Leadville. Located in Brooklyn Heights, it's a quiet community, just minutes from downtown and all the historical museums and sites. The homes are filled with western warmth and room for 6 to 8 family members, friends, or groups. For more information about a rental, look over our site, request a quote for your favorite dates, and book a time, that all will enjoy.


10th Mountain Division
And the amazing history continues with the 10th Mountain Division, located just outside of Leadville. It all started with Ski Cooper opening in 1941. Then in 1943, the U.S. built an army base on the other side of Tennessee pass, about 15 minutes outside of town and utilized Ski cooper as its training grounds. They were taught all aspects of mountaineering so they could fight in the harsh winters in the European Theater. And fight they did, liberating the city of Turin Italy, the same one that held the 2006 Winter Olympics. Oddly enough, the leaders of the 10th Mountain on the ground were themselves Winter Olympians. When WWII was over they came back and helped to create the American modern ski industry. Ex-soldiers from the 10th Mountain Division stayed active in their sport and wanted to share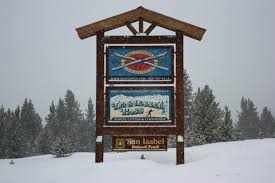 their experiences so they published ski magazines, opened ski schools, and established ski areas, including Vail, Aspen. That's right , they cut their teeth at Ski Cooper. Over 60 ski resorts have been founded, managed, or employed head ski instructors that were 10th Mountain Division veterans. Ski Cooper, Leadville, and the State of Colorado has decided to never allow the world to forget them. A memorial at the entrance to Ski Copper is The 10th Mountain Division War Memorial, inside the main lodge is 10th Mountain ski memorabilia, and across the street is a trailhead that leads to the 10th Mountain Hut. It's one of many huts in and around Leadville that can be accessed by cross country skis during the winter months and hiked or mountain biked during the summer. A stretch of US-24 between Leadville and Minturn has been designated as the 10th Mountain Division Memorial Highway. This section runs in front of Camp Hale and Ski Cooper Ski Area.
Museums of Leadville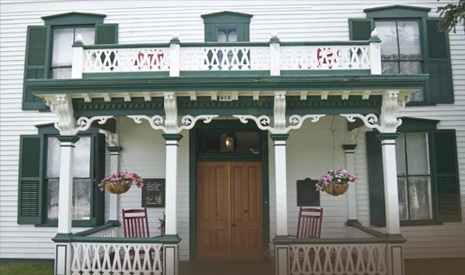 One short drive down Harrison Avenue in the heart of Leadville confirms the role of history has played in Leadville. Most of the buildings in town are older than the state of Colorado. No less than 19 building in Leadville are listed on the National Registry. Leadville also boast of 5 museums which include The National Hall of Fame and Mining Museum, The Heritage Museum, Healy House Museum, House with The Eye Museum, and The Tabor Opera House all within 5 to 6 blocks of each other. Vacation home renters with Cielo Vista Vacation Properties often take the guided tours of historical sites in town. There are guided walking tours of these and other locations. In fact you can view 10 of those sites from our strategic location in Brooklyn Heights. For more advantages of renting and accommodations of our Leadville vacation homes visit our property and activity pages and we can wait to see you.