L

o

c

a

l

C

o

l

o

r

- Eatery's, Pubs, and Saloons/Ski Area Conditions
Leadville has a host of Unique Restaurants, Saloons, and a Brew Pub where you can Eat, Drink, and be Merry. All of which are just minutes from any of Cielo Vista Vacation Properties. Reasonable prices and most carry a children's menu and are family oriented. For more information about operating hours, menu offerings, types of food and pricing, give them a call or go to there website.
---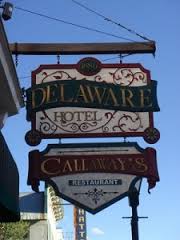 C

allaway's
offers daily and catered food and beverage services. We are best known for our home-smoked meats and homemade soups and salads. Our buffalo chili is the best in town! Our Afternoon Tea is a civilized way to spend a lazy Sunday afternoon. And our receptions and group lunches or dinners are unmatched in town. Contact our office and request a proposal for your food and beverage service today! (800)-748-2004. 700 Harrison Ave, Leadville, CO 80461. (719) 486-1418
---
Come by City on the Hill in the morning and pick up a freshly baked pastry or one of our hearty breakfast burritos. If you're looking for lunch, order a hot sandwich or fresh salad, and take a seat. If you're on the move, we have wraps and sandwiches made fresh daily and ready to go. We offer a variety of sweet treats, too, from brownies to banana bread. We are also pleased to have gluten-free options, such as our coffee cake and varieties of cookies. 508 Harrison Ave #3 Leadville, CO 80461. 719-486-0797
---
Doc's is the place to take your family after a day on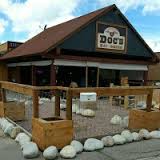 the slopes at Ski Cooper or after hiking and biking the trails around Leadville, CO. Really neat atmosphere. The fire pit commands the late outdoor area. I am sure it is a hit in the evenings. There are wonderful views of historic downtown Leadville which are a treat in themselves.The food and service is commensurate with the setting. 401 Harrison Ave, Leadville, CO 80161. (719) 486-8180
---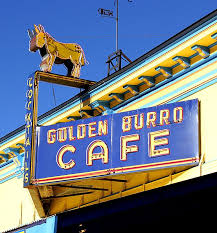 Leadville would not be Leadville if the Golden Burro weren't here! Since 1938 it has been voted "local's favorite" over and over again, and has been featured in almost every national newspaper across the country at one time or another. It truly remains today as one of Leadville's most famous icons. 710 Harrison Avenue Leadville, Colorado 80461. (719) 486-1239.
---
The Grill Bar & Cafe, Leadville Colorado, offers the best New Mexican Foods since 1965. The Martinez family still makes the best Green Chile & Margaritas!From the 10 tons of fresh chili peppers that arrive every fall to the sacks of beans that are boiled every day. All the ingredients are the best quality available. Your food is made to order and baked at 500 degrees. So sit back, sip your margarita, and the best meal you've had in a long time will be set in front of you!
715 Elm St, Leadville, CO 80461 (719) 486-9930
---
We, the High Mountain Pies Culinary Team, are dedicated in our quest to broadcast our fresh and delicious pizza to the hungry world via our mountaintop pizza shop. 115 W 4th St.Leadville, Colorado (719) 486-5555
---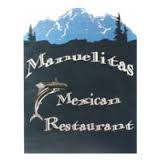 Manuelita's Restaurant is a family-owned business that has offered some of the finest Mexican food in Leadville for the past nine years. We serve everything from enchiladas to campechana, having one of the most diverse menus in town. Our restaurant is named after the owner's grandmother, who has always kept our family united and been an inspiration to us all. 311 Harrison Ave., Leadville, CO.(719) 486-0292
---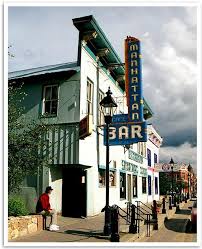 Enjoy quality comfort food from Manhattan Bar, a classic diner that aims to please. Taste comes first on the menu here, so low-fat chow is a world away. Don't go thirsty during dinner! Manhattan Bar also offers a splendid drink list featuring wine, beer, and more. At Manhattan Bar, diners can score happy hour deals. Manhattan Bar is a prime location to dine with a group. The restaurant's background buzz is a bit loud, so those seeking low-key conversation are advised to dine elsewhere.618 Harrison Ave. Leadville, CO 80461 (719) 486-2880
---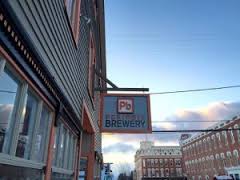 There is nothing like an ice cold beer after a mountain bike ride or a hke. Even better if it's handcrafted at Periodic Brewing or Pb for short. Leadville's owm Micro Brewery has a host of brews on tap and you can grab a growler to take home. This is not your fathers beer. They are full bodied and down right tasty. Located across the street from The Delaware Hotel in downtown.
115 E 7th St, Leadville, CO 80461, Phone:(720) 864-1012
---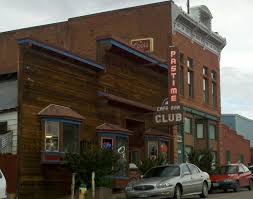 Today's Pastime Bar is still one of the kind. The beautiful back bar has an oriental style, different from any other – old or new – in Leadville. It came from Oro City. While somewhat simple in its offering of burgers, wings and chicken, The Pastime's reputation for food is consistently good! 120 W 2nd St, Leadville, CO 80461. (719) 486-9434
---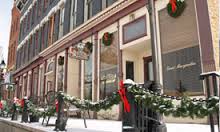 Quincy's Tavern flagship establishment was first opened in October of 1997 in the heart of Historic Leadville, Colorado. This location was the inspiration for the naming of the restaurants as it was housed and is still located today in the downtown historical "Quincy" block which was originally built in 1879.Steak Dinners include baked potato, salad with specialty house dressing and soft, sweet bakery bread. 416 Harrison Ave.Leadville, CO.
80461. Phone: 719-486-9765.
---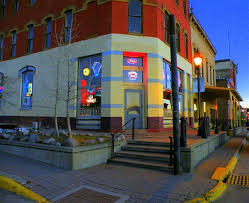 The Scarlet Tavern is a local watering hole with traditional tap beers, pool tables and live music.105 E. 4th Street Leadville, CO 80461 Phone: 719-293-2090
---

If you're craving tasty Chinese cuisine, Szechuan Taste II in Leadville is sure to hit the spot. Healthy food is in, as it should be, so come here for a tasty, low-fat and gluten-free bite. Szechuan Taste II's mid-priced fare will typically cost you about $15 per person or less. 500 Harrison Ave, Leadville, CO 80461 (719) 486-0484

---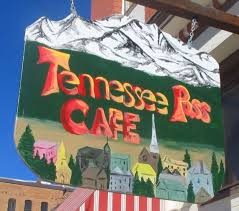 Tennessee Pass Cafe uses as many local products as possible. Our feta and goat cheese come from Jumpin'Good Goat Dairy in Buena Vista. In addition, we source food from Boulder Chips, Boulder Free Range Organic Chicken, Sterling Silver Grass Fed Beef and Buffalo meat, Monte Vista Colorado Potatoes, LaBrea bread, Marco's tortillas and green chilies. We're also super proud of our Colorado craft beer selection. 222 Harrison Ave, Leadville, CO 80461. (719) 486-8101
---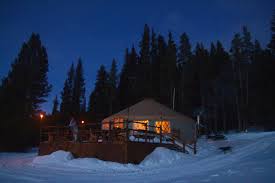 Ski to dinner! Hungry for an exceptional dining experience above and beyond the metro-cuisine scene? Take a refreshing one mile ski or hike to the Tennessee Pass Cookhouse and savor an elegant evening of four-course dining in an idyllic backcountry setting. 259 CR-19, Leadville, CO 80461,(719) 486-8114
---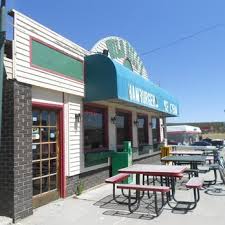 Wild Bill's opened 31 years ago with the same owner. Wide menu selection, outside summer seating. Voted #1 Denver Post "Huge Portions." Child's menu. Hard and soft ice cream. 200 Harrison Ave, Leadville, CO 80461, (719)-486-0533
---
Ski Central Colorado Area Conditions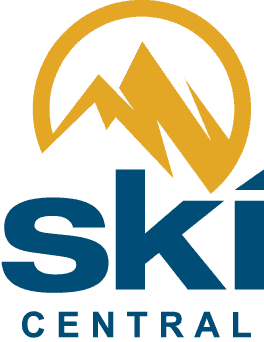 You'll notice that Cielo Vista Vacation Properties lists all the ski resorts conditions located around Leadville including our own ski mountain, "Ski Cooper". And there is a great reason why! In 60 minutes or less, depending on your ability to drive in snowy mountain conditions, you can be at one of 6 different ski resorts. Ski Cooper is just 15 minutes outside of town. Copper Mtn. is 20 minutes. The Mega Ski Resorts could say the same until you compare lodging cost. During Ski Peak Season, their lodging cost are at least "DOUBLE"our cost. That's right, DOUBLE" the cost of our 6 person, 6 night pricing for a Vacation Home! Check out our "Two Peak Special" under the Specials and Package offers. Their average cost for 6 people, 6 nights during the Peak Ski Season is $3,500+. Ours is $1,750 for the same days, same amount of days, and the same number of people.
So for their cost of $3,500 a week, you can stay for with Cielo Vista Vacation Properties, TWICE.


Either Two Peak Seasons, Peak Winter and Peak Summer or Peak Winter and Peak Winter and still ski Vail, Beaver Creek, Copper Mtn, Breckenridge, Keystone, and yes our very own Ski Cooper. Staying with Cielo Vista Vacation Properties in Leadville allows you to pick and ski the best conditions in the area for half the price or twice the time? Check out all the great ski conditions in the area listed below, look at the map to the left of ski areas around Leadville, then compare their pricing to our lodging costs and Enjoy Two Vacations for the price of One! To learn more about this special just "Clic on the Specials Page menu button and look for the "Two Peaks " special. It
the last one on the page, at the very bottom