Ski Cooper Ski Vacation
Ski Cooper
The Natives, those fortunate enough to be born in Colorado, consider Ski Cooper a Precious Gem surrounded by Glitter and Gold. And you will too once you spend a week in a vacation home in Leadville and Ski Cooper. It's family operated with friendly service and local town support. The ski conditions are always soft because of their unique grooming practices and all "Natural Snow" not man made. And the views from the top are Jaw Dropping. Nowhere
else in the world has this stunning view, Nowhere. The two highest Rocky Mountain peaks in the entire Continental Divide can be seen at most every turn near the top.Check out our Winter Brochure for more information about exciting winter fun in the "Heart of the Rockies", Leadville, Colorado. Print as many as you need to share with family, friends, groups, or club members.
The Best Prices in Central Colorado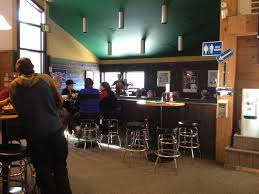 Ski Cooper offers the whole ski package for at a lower cost than the surrounding Mega Resorts. Their standard pricing is family affordable for lift tickets, ski rentals, and lessons. They even have a Two for Tuesday promotion. Buy one lift ticket and get the second one free. Before you hit the slopes you can have breakfast at Cooper's cafeteria, or grab lunch after a few runs down the hill to replenish for the rest of the day. And as the day slows down, head to Katie O'Rourke's Irish Pub for your favorite libation, kibbles, and bits. The also offer full meals of Irish Favorites at reasonable prices. And you don't need the "luck of the irish" to enjoy it.

A Proven History
In 1941 Cooper Ski Area, currently named, "Ski Cooper" opened for business at the top of Tennessee Pass just outside the town of Leadville, Colorado. It is one of the state's oldest ski areas. Located at an elevation of 10,423, the winters are cold and the snow deep, a perfect place to ski. But the towns' people were not the only ones to recognize its winter potential. In 1943 the US Army used Mt Cooper to train the 10th Mountain Division. When they return after WWII the Men of the 10th basically created the modern ski industry as we know it today. They published ski magazines, opened ski schools, and established ski areas, including Vail, Aspen, Sugarbush, Whiteface Mountain and others. No less than 60 U.S. ski resorts were influenced by the 1oth. It's not a big stretch to say Ski Cooper is the "Birthplace" of today's modern Ski Industry.
Ski School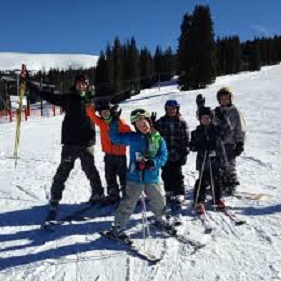 So, who better to teach and train novices to ski than the people that taught the captains who run the industry? Hum! Ski Cooper is consider as one of the best Kid's Ski Schools in the state. They offer several programs that include private or group lessons. Most of the parents that stay in our Leadville vacation home prefer the Panda Cub Deal. It's for young children 4 years old learning to ski for 2 hours. Then they have lunch and afternoon daycare, so the parents can have a few hours on the slopes skiing alone. Now this is worth a pocket full of gold but they only charge $99 and it includes equipment rental, a 2 hour lesson, a great lunch, and daycare until 3pm. They also give private and group lessons for newbies at any age for every style of skiing and snowboarding. All at family budget pricing.
Have it your way
Ski Cooper has more types of skiing than you can shake a ski pole at. If you're a tele skier, you will not look out of place, nor does a Snowboarder as a matter of fact. Although downhill skiing is the dominant style, all forms of skiing are welcome on the mountain. When you get off the top lift, turn around and check the panoramic view. Now that's Rocky Mountain Highhhhhh, Colorado. They also offer Snowcat Skiing from the top of Chicago Ridge into a 1,600 sq. acre bowl of fresh powder. There's an awesome
Nordic center at the base of the mountain that supports 3 kinds of x country skiing, rentals, and lessons. Try your hand at Touring, Classic/Track and Skate Styles. Skiing as self-transportation across the mountain side is invigorating and fun. They have awesome trails in and around the meadows and the rental rates are very reasonably.
Lodging in Leadville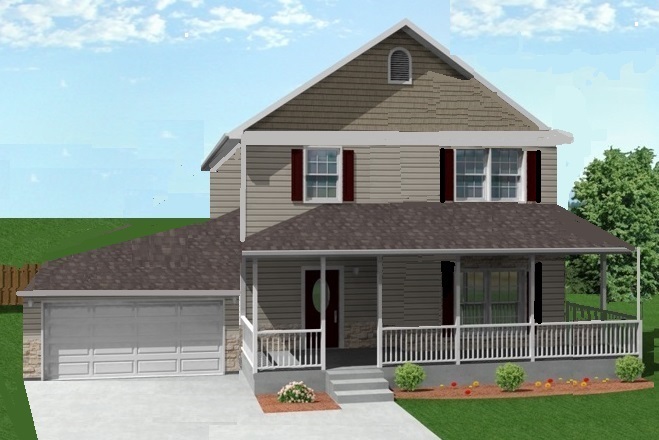 Unlike other ski mountains in Colorado, Ski Cooper is surround by National Forest Land so all the Lodging is located in and around Leadville just a short distance from the slope. Cielo Vista Vacation Homes has several locations with affordable family rates for the perfect Family Ski Vacation. Each location has accommodation for 6 to 8 people and they are just minutes from everything in town and Ski Cooper. The kitchen and laundry are fully equipped with modern appliances. Everyone enjoys the open layout, fireplace, 3 bedrooms and 2 ½ baths. The master has a shower and a tub to relax in with a salt bath. The kids room has bunks , TV/dvd player and games. There's a wraparound deck for star gazing and grilling and the kids are safe and in sight. And after they are tucked in and asleep, slip out to the steam sauna on the deck and relax after a long day. Please take a moment to check out the fully furnished homes on our website and winter "Specials" for the kids on the special page for even more saving.