Leadville Colorado Vacation Rentals
Highest in the Land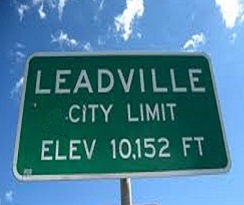 Cielo Vista Vacation Properties would like to Welcome you, your family, friends, or group to the "Highest Incorporated Town" in the United States, Leadville, Colorado, 10,152'. Civilization as you know is all down hill from here! Literally. In fact the backbone of the U.S., The Continental Divide, runs just to the west side of town. You can't miss it. It's that grey rocky thing that rises 2,500' above tree line and runs from Canada to New Mexico. On the day the Duke died, Jimmy Buffet found himself on the Continental Divide. Pondering which direction to take, he decided to ride into Leadville and have a beer. Or so the song goes. Leadville is that kind of town where you can slow down, have a beer, and reflect on life or go for the gusto in the great outdoors with extreme activities such as climbing to the top of the 2 tallest mountains in the entire Rocky Mountain Range.
Warm Welcomes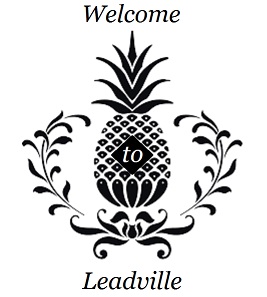 Long before anyone can consider renting a home from Cielo Vista Vacation Properties, thati home must meet a set of standards set forth by our team and the owner. Each home under consideration recieves strict scrutiny for affordability, livability, comfortability, functionality, and reliability before it can be considered as a Cielo Vista Vacation Property. From the time you first pull up to the home it must be welcoming, a "Come on in kind of Place." Inside things should look familiar, as lf you have been here before, even if it's your first time vacationing with us. The warmth of the home should be recognizable and comforting that the right choice was made. Every one of our homes has unique qualities, creature comforts and decor designed to be inviting to all that stay. Great detail has been given to enhance your vacation stay so you can enjoy it with all your family and friends. All of our Leadville vacation rentals are full equipped with modern day conveniences. We take great pride in all the homes we offer to rent and the effort that is made each and every time to help you feel right at home.
Select Your Home or Hideaway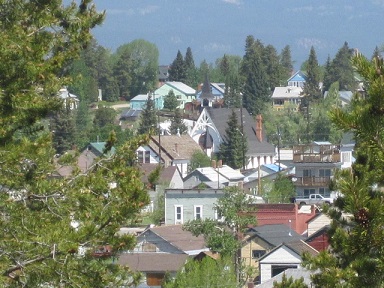 CVVP has a variety of home choices that are reasonably priced and sure to please the entire family or group. Some of our homes are located right in the Historic District of downtown, within walking distance of all the Victorian Architecture , museums, restaurants, and shops. Others are located in Brooklyn Heights overlooking town and have awesome mountain views. Mountain bike and hiking trails are right out your door and town is less than a minute or two drive away. We also have several homes a little further out from town, 5 minutes or so, for a quieter, more secluded mountain vacation.
Chose Your Fun and Folly

In Leadville it's all about choice, living on the edge backcountry skiing in the middle of a Rocky Mountain winter storm or kicking back all curled up by the fireplace watching the snowflakes the size of a silver dollars cover everything that doesn't move. Please permit me to make a suggestion before you embark on your Rocky Mountain Vacation. Choosing equal parts of living life large and laid back leisure, seems to generates the most memorable vacations. At least that's what our quest say. Each day there is a new kind of adventure for the young and old such as hiking, biking, snowshoeing, or skiing. Afterwards you might want to head into town for awesome libations and sustenance or back to the deck for chilling and grilling. There is extra cool things for the kids like train rides, ice skating, or sledding. And when the night falls it really falls. A chill fills the air and the stars are so close and bright you can actually see the Milky Way with the naked eye. No kidding. Our Activities and Events page has hundreds of suggestions to keep you busy and engaged in the Rocky Mountain lifestyle we all adore and love.


Enjoying Your Stay
Leadville is a unique piece of Americana, filled with Western Mining History, the lure of Gold and Silver, and the Boom and Bust of the rich and infamous. The "Iron Horse" carried more gold and silver out of this town than any other in Colorado. Leadville is one of the reasons why Colorado has a U.S. Mint located in Denver. It houses the second largest stock pile of Gold in the Nation. Second, Only to Fort Knox. But it's not just a mining town. It is blessed with shear Natural Beauty. There are 14 of the tallest mountains in the the Rocky Mountain Range that surrounds the Arkansas Valley and Leadville. Include a New National Monument, 2 National Forest, and 3 Wilderness areas and you would have to say Mother Nature has out done herself. Bald Eagles nest along the Arkansas in cottonwood trees and Elk migrate up and down the mountains in search of food. Wildlife not only flourishes, the Alpine ecosystem is home for many animals that live only in the Rockies, like Big Horn Sheep, Mountain Goats, Ermine, Pine Martins, and Marmots. To truly appreciate Leadville, you must take a moment to enjoy the surrounding beauty of the Rocky Mountains and all they have to offer.