World Class and Premier Skiing





Destination: Ski Central Colorado Leadville, Colorado



The Leaves on the aspen tree have long sailed to the forest floor and darkened, the temperatures have fallen below the freezing point at night, and the skies have delivered the season's first soft blanket of white. It's time to wax up the planks and hit the slopes! Every year about the same time hundreds of thousands of ski faithful from around the world awaken and plot their heading in the same direction, The Colorado Rocky Mountains. Most fine tune their co-ordinance for Ski Central Colorado with its 25 diverse ski areas and resorts. During your family our group deliberation about where to spend your Rocky Mountain Ski Vacation, Cielo Vista Vacation Properties would appreciate if you would consider Leadville, Colorado as your destination. Here are a few reasons why.
Central Proximity
The Victorian Mining Town of Leadville, Colorado is located in the "Heart of the Rockies" as they say. It's about a 2 1/2 hr. drive from D.I.A., Denver International Airport on Interstate 70 and then US-91. That's only 3 miles further than Vail. It is also strategically located among the Ski Central Colorado Ski Resorts, (25), with some of the best World Class and Premiere skiing in the USA. Several of the Major Resorts such as Vail, Beaver Creek, Breckenridge, Copper Mountain, and Keystone are an hour or less drive from Leadville. Copper Mountain is only 20 minutes strait down US-91. And in the middle of this winter wonderland is Ski Cooper, just minutes from Leadville, Colorado. That's 5 World Class and Premier Ski Resorts closer to Leadville than they are to the 3 million+ people in the Denver Metro Area. Being close to great skiing is
just the base of a wonderful vacation.
Logistics and Lodging
Right from the start you notice the convenience of our home town pride and joy, Ski Cooper. In 15 minutes you can pull right up to the slope & lifts and off you go, headed to the top. Some of the other Resorts have shuttles that take 15 minutes go from the parking area to the lifts. Ski Cooper also offers ski lessons for young and old that are very reasonable for the whole family. They also have some of the cheapest ski rentals and lift tickets in the Ski Central Colorado area. Since 1942, Ski Cooper has been teaching people how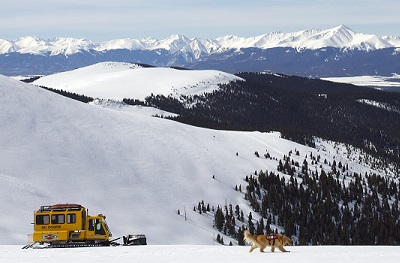 to ski including the revered 10th Mountain Division and when they came home from WWII started the modern day Ski Industry. There are other forms of skiing at Ski Cooper like Tele, X Country, Skate, Snowboarding, and Snowcat Skiing in the bowls below Chicago Ridge. After the first day of getting your ski legs under you, check the weather and ski condition for the surrounding resorts and pick the next one. Here's a ski tip, rent your skies in town for the entire stay.

On day 2 try a new resort like Vail, Beaver Creek, or Breckenridge. Take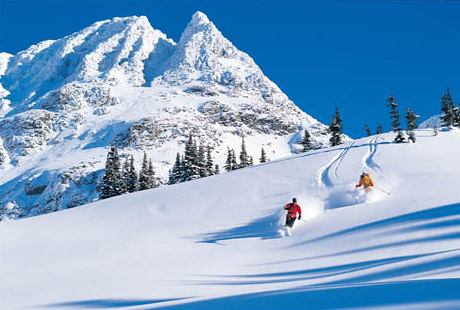 your skis, enjoy the slopes then mosey on back to your vacation home in Leadville and home cook or grill a meal. If it is late in the ski season, Ski Cooper has lift tickets that are 2 for the price of one. Switch the order around to take advantage of the 2 for Tuesday discount. The next day take 20 minute drive to Copper Mountain, strait down US-91, and have another awesome day of skiing at your third resort. Stop at Safeway to pick up dinner and other provisions for the family or group on the way back. Take a break on the fourth day and learn a little Western and Leadville history in town or take in some of the other outdoor activities or events. For more information on Ski Cooper and other outdoor winter activities, take a quick look at our "Winter Brochure". On day five, experience another World Class Ski Resort ONLY 60 MINUTES AWAY. Remember to stay close on your last ski day to get in some shopping and enjoying the local color like restaurants and historic saloons. After all they have been serving Coors to miners, outlaws, and east coast money barons long before the other resorts were on the Colorado Map. And if Coors Original is not your cup of tea, try a handcrafted barley pop at PB'S, Periodical Brewing. A pint of Imperial Stout goes down real smooth this time of year.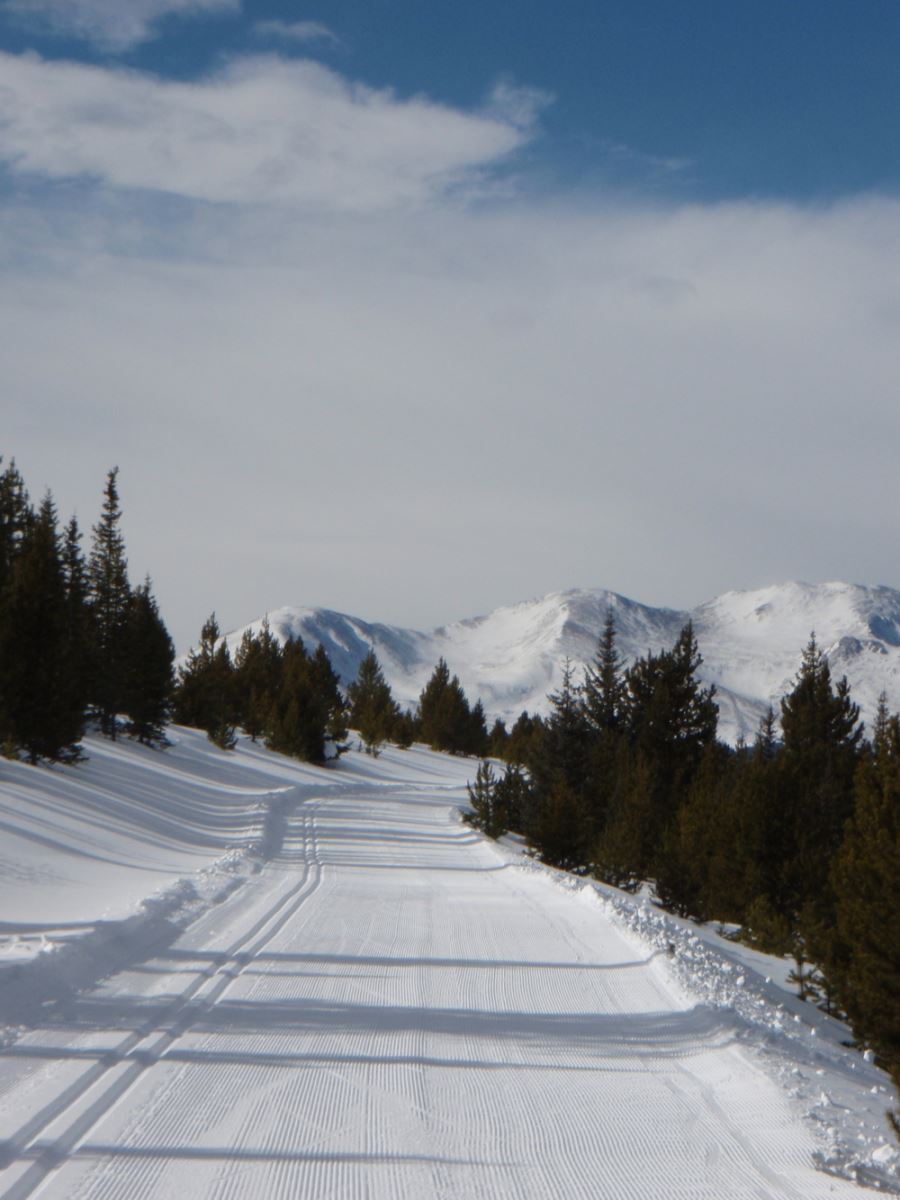 Cielo Vista Vacation Properties has a large selection of vacation homes at family affordable rates. In fact our winter rates run about half of the going rates at the larger resorts for the same single home amenities. A large portion of our homes are located within the 70 square city blocks for a convenient walk into town or a snowshoe hike around town on the Mineral Belt Trail. Look over all our properties on the Property Page. Most offer special lodging pricing and discounts on skiing, snowshoeing, or snowmobiling. Make sure you look over the Specials Page before you book.
Rocky Mountain Majesty
The Colorado Rockies are majestic and beautiful anytime of the year. And during the winter they have a starkly different appearance as they become a magical winter wonderland. As you approach Leadville you see the quintessential Colorado Rockies. Travel into and out of Leadville is on state designated Scenic By-ways called the "Top of the Rockies". And two out of the 3 ways are through high mountain passes such as Tennessee and Fremont Pass. You can see the Continental Divide and have glimpses of 14ers such as the 2 tallest mountains in the entire Rocky Mountain Range, Mt Elbert and Mt. Massive. You can also see wildlife on every road. Driving south on US-24 towards Twin Lakes, Buena Vista,

and Salida through the Arkansas Valley may very well be the most breath taking of all. As you drive alongside the Arkansas River you are passing 1/3 of the states designated Gold Medal Trout fishing waters and that productivity allows Bald Eagle to nest in the Cottonwood trees and raise their young. Also keep a sharp eye out for herds of Elk in the meadows, Mule Deer along the road and Rocky Mountain Bighorn Sheep in the craggy areas along the way. On the other side of the road, you will pass fourteen 14ers of the Sawatch Range which includes the "Collegiate Peaks", Mt. Belford, Mt. Oxford, Mt. Harvard, Mt. Columbia, Mt. Yale, and Mt. Princeton. And now, for the icing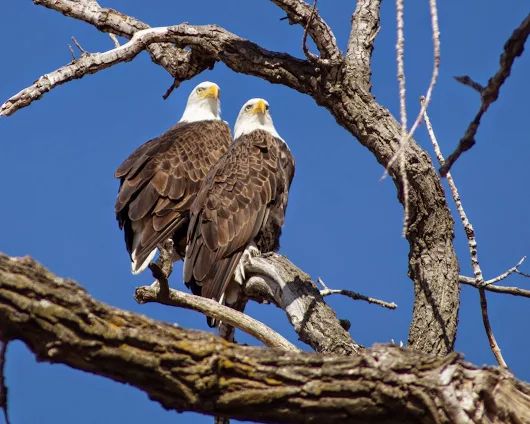 on the cake. All the vistas along the way are provided by none other than Mother Nature and they are still "FREE". Most renters agree they enjoy Leadville for different reasons, but they come back because of the home spun hospitality, exceptional views, and raw natural beauty.
Supporting Services
Leadville has several local supporting services like ski shops for rentals and lift tickets to make it easier to get to the slopes prepared. If you're going to ski more than twice you might want to rent for the week. That way you get fitted once and don't have to stand in line every time for ski rentals. You'll spend more of your vacation time on the slopes. Here are a few great places to find information about outdoor activities and skiing.

Leadville Ski Country -Let Leadville Ski Country plan and arrange your next trip to Colorado. They offer personal service for a trouble-free trip. You can rent skis, snowboards, snowshoes, & snowmobiles. Leadville Ski Country, 116 E 9th St, Leadville, CO 80461

Bill's Rentals - It was founded in 1945 in Leadville, Colorado as a full-line ski shop. They are now a full Alpine and Snowboard rental shop with a line of accessories to make your days on the mountain complete. Rental Shop is open 7 days a week from 8AM to 5PM: phone: 719 486 1497. The Retail Shop is open Monday through Saturday 9am to 5:30pm: phone: 719 486 1497. It is located at 131 Hwy. 91 as you come south into Leadville, PO Box 58, 8 Leadville, CO 80461, www.billsrentals.com

For information about all the Local ski resorts like location, rentals, and ski conditions, #of trails, new snow, and trail maps, you can look up Ski Central Colorado. They have all 25 resorts on their site, www.skicentralcolorado.com, and sometimes they have great deals too
.